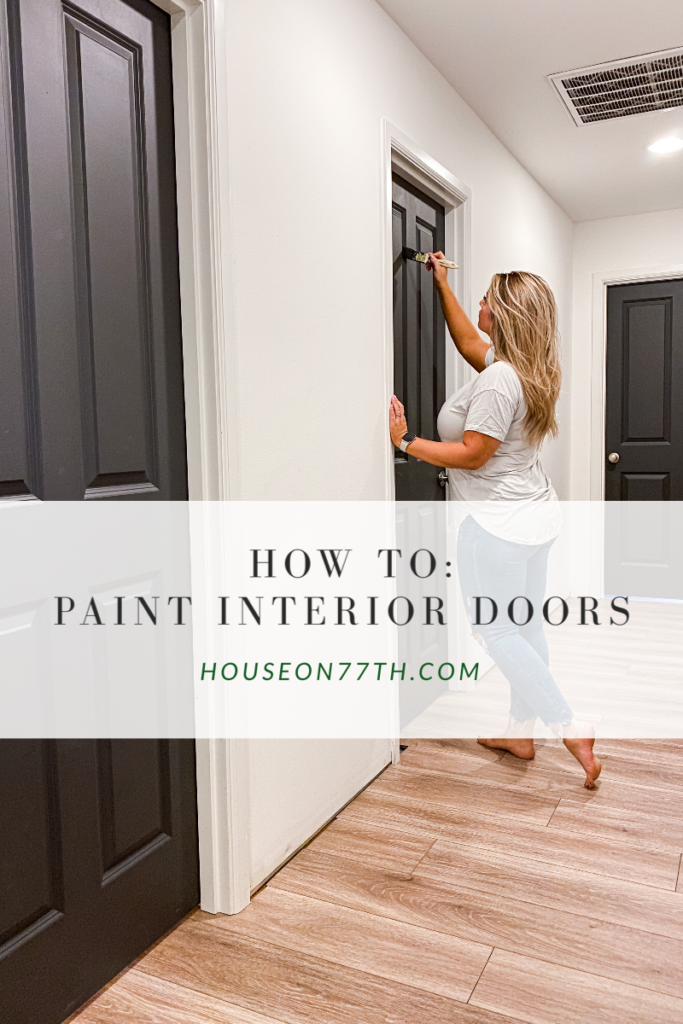 I recently painted our interior doors in the upstairs hallway and I am so happy with how they turned out! We are still working on the floors (hence the lack of baseboards in these photos) but I can already see my vision coming to life. I also painted the walls and ceiling in my favorite white paint– Polar Bear by Behr and even though the doors are dark now, it has really brightened up this space.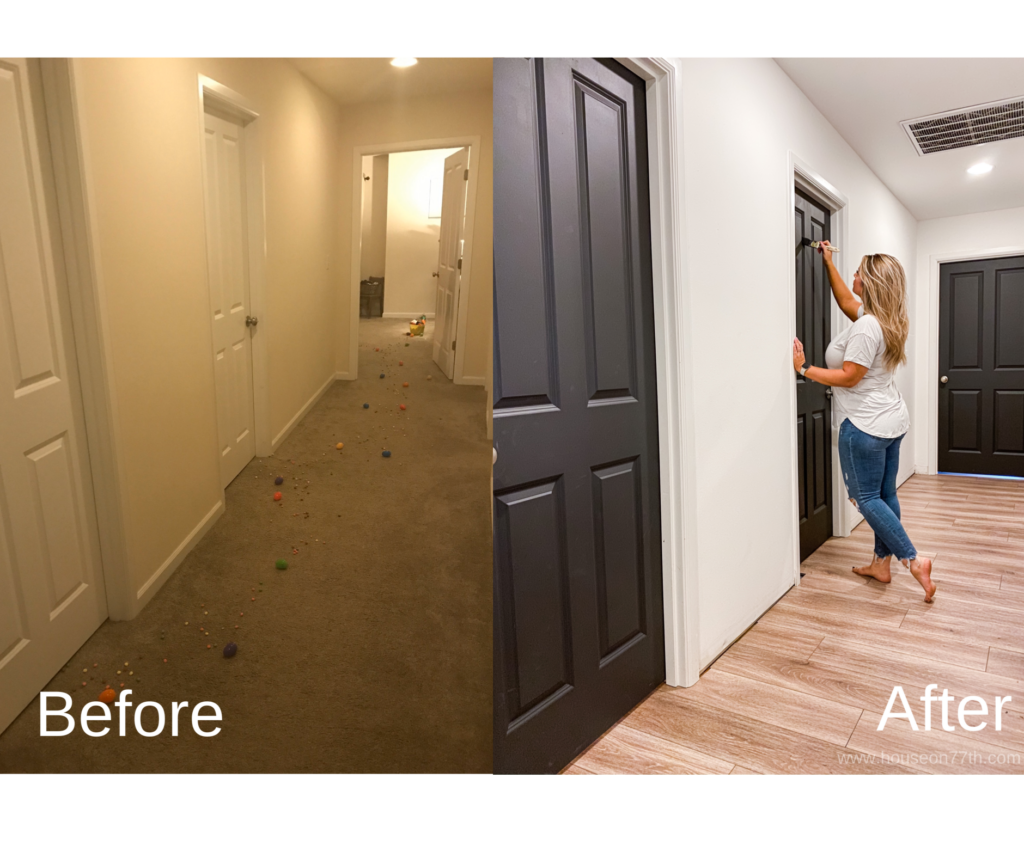 I've had so many of you asking about the painting process and really, it's fairly simple! I was even able to paint them while they were hanging, so the prep work was very minimal. For this project I used Wrought Iron by Benjamin Moore.
The first thing you will need to do (if you aren't already aware) is to determine what kind of paint is currently on your doors. You want to make sure that it was a latex paint because if you paint over an oil based paint then the new latex paint will peel right off — and ain't nobody got time for that! A simple way to test this is to take a cotton ball with the alcohol and rub the paint from your door. If it rubs off, it is latex. If it doesn't, it's oil. Don't skip this step! I'd hate for all your hard work to just peel right off!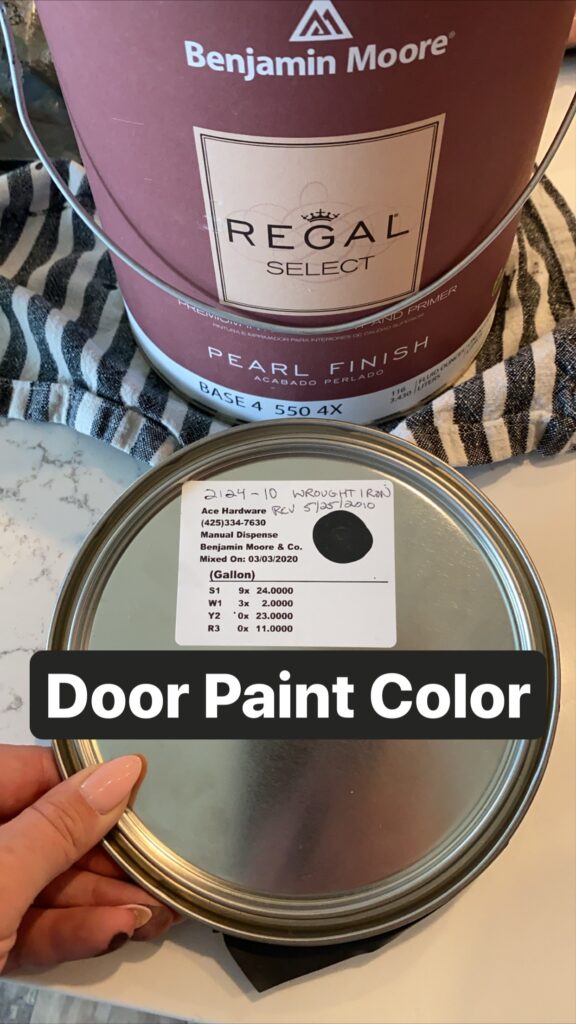 Next, gather your supplies. You will need:
– Paint of choice
– 2inch paint brush
– Small (smooth surface) paint roller
– Tape (to tape off hardware, unless you're a rebel like me)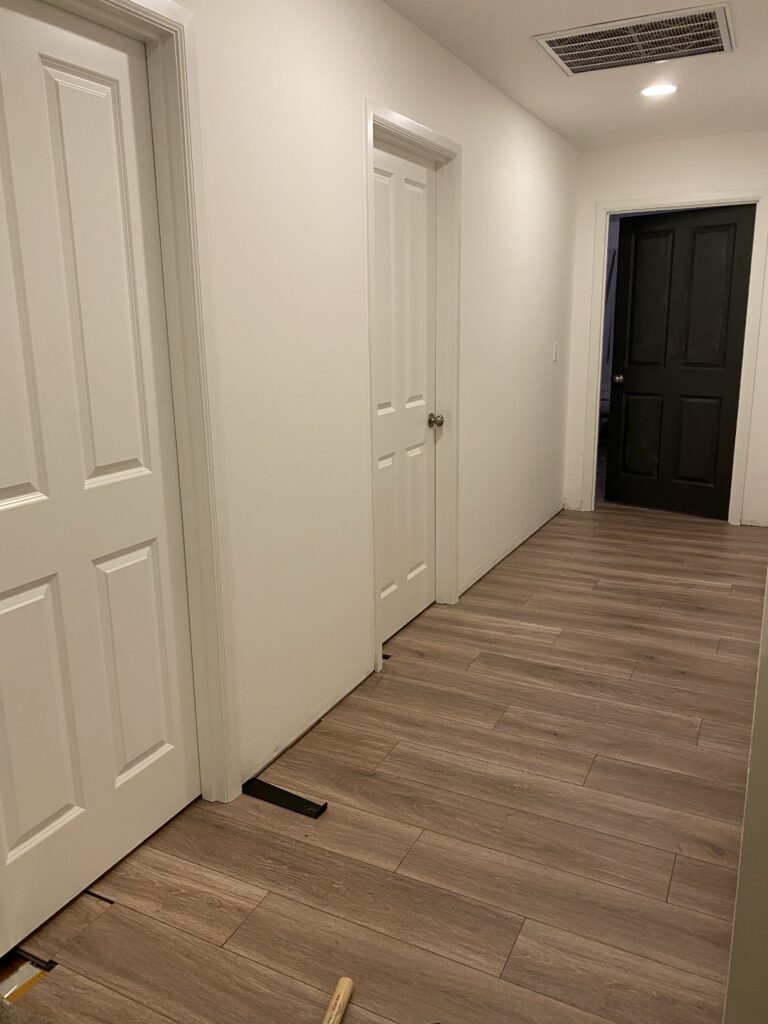 Above you can see the original paint color, compared to the new color in the hallway!
**Make sure your doors are clean and free of dust and grime before painting**
First step: using the paint brush, outline the inside detail pieces of your door like so: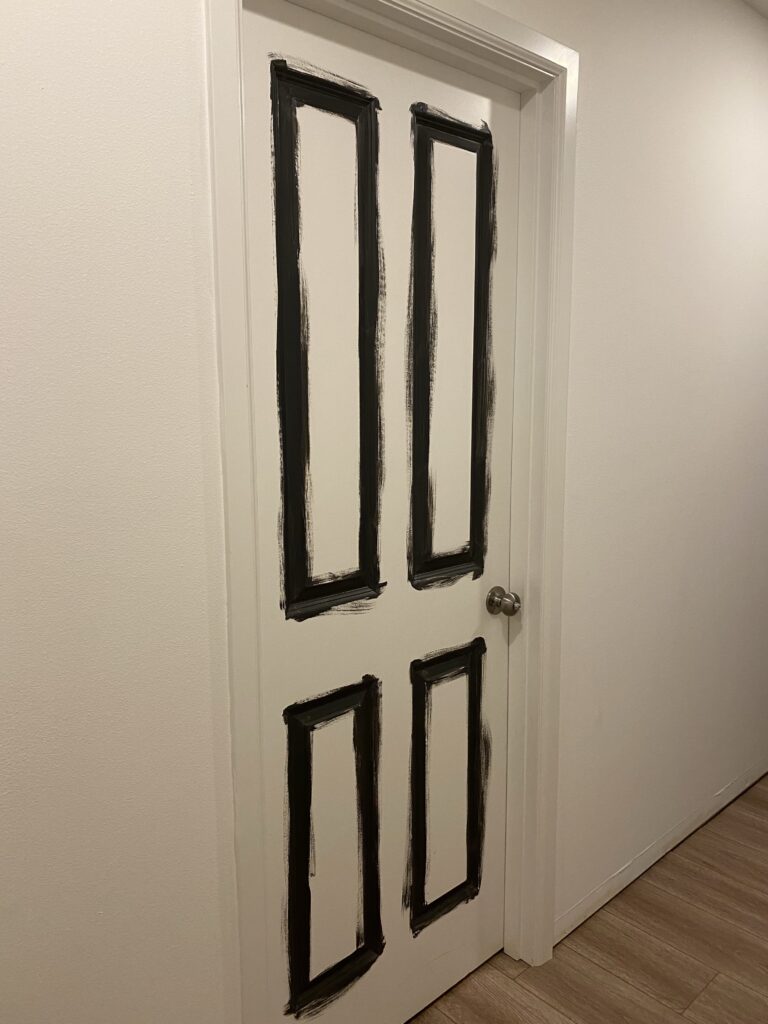 You can also do the space around the doorknob at this time.
Then using the roller, roll paint onto those same cut outs to help blend in the detail work. It will look something like this: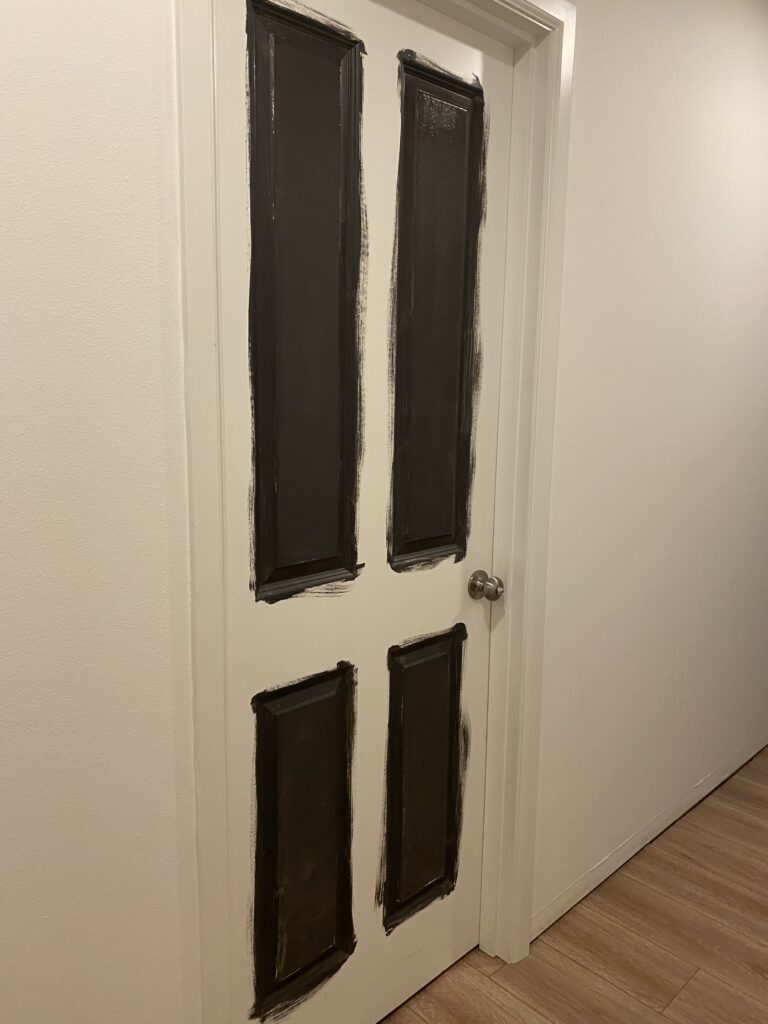 After this is done, roll paint onto the 't' zone like below, working in an up and down motion for the center line and a left to right motion for the middle (by the handle).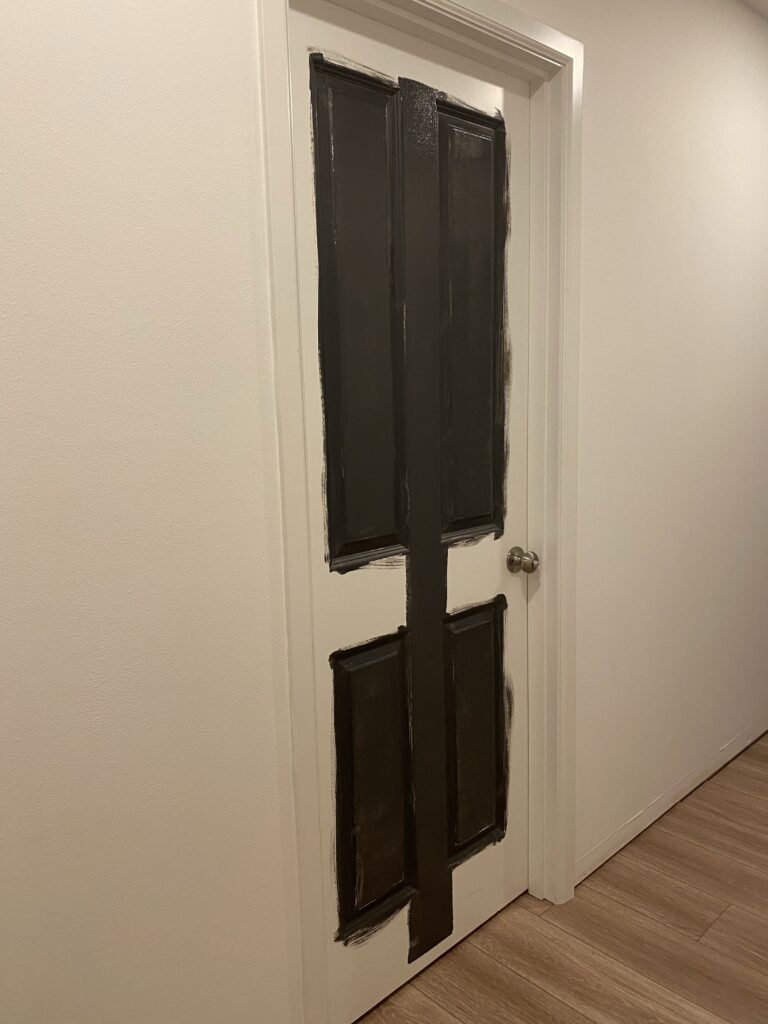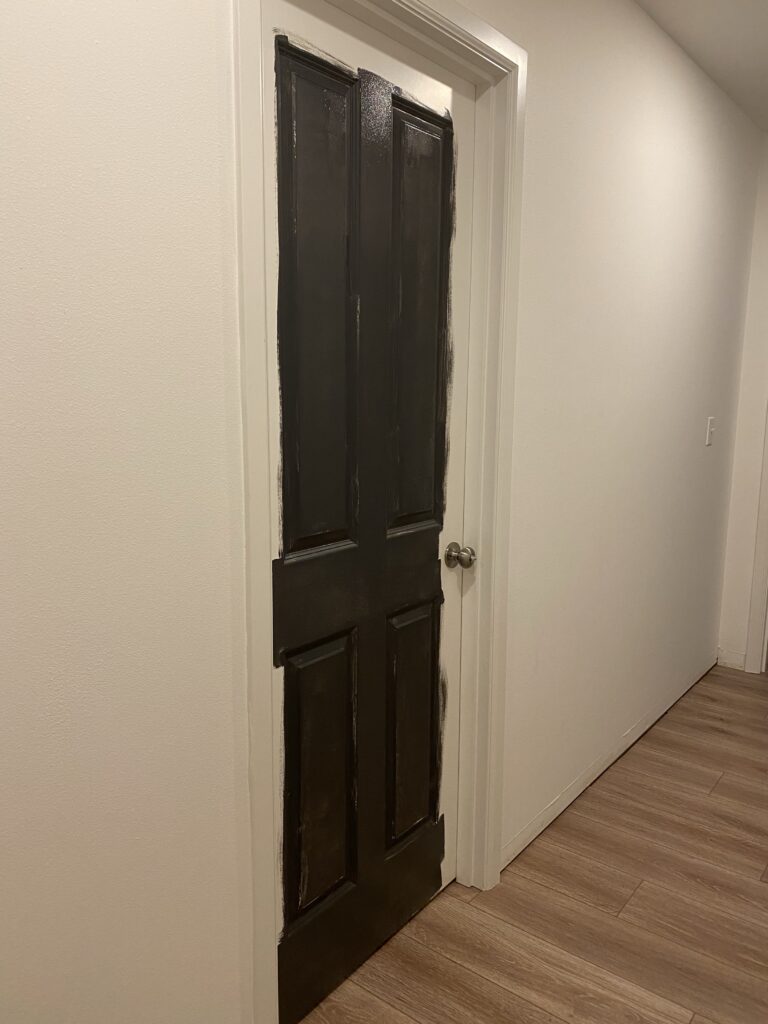 Then you will do the same along the sides and the top!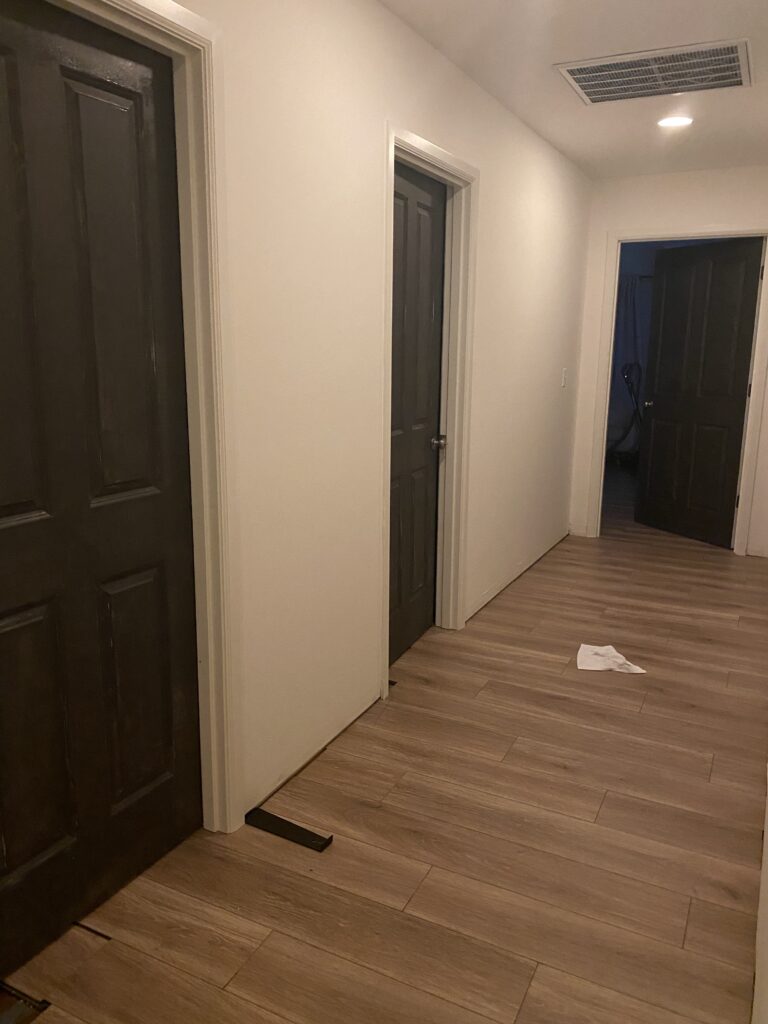 After the first coat has completely tried (I waited about an hour), then you can apply the second coat of paint. And voila! All done. See, not too complicated, is it?!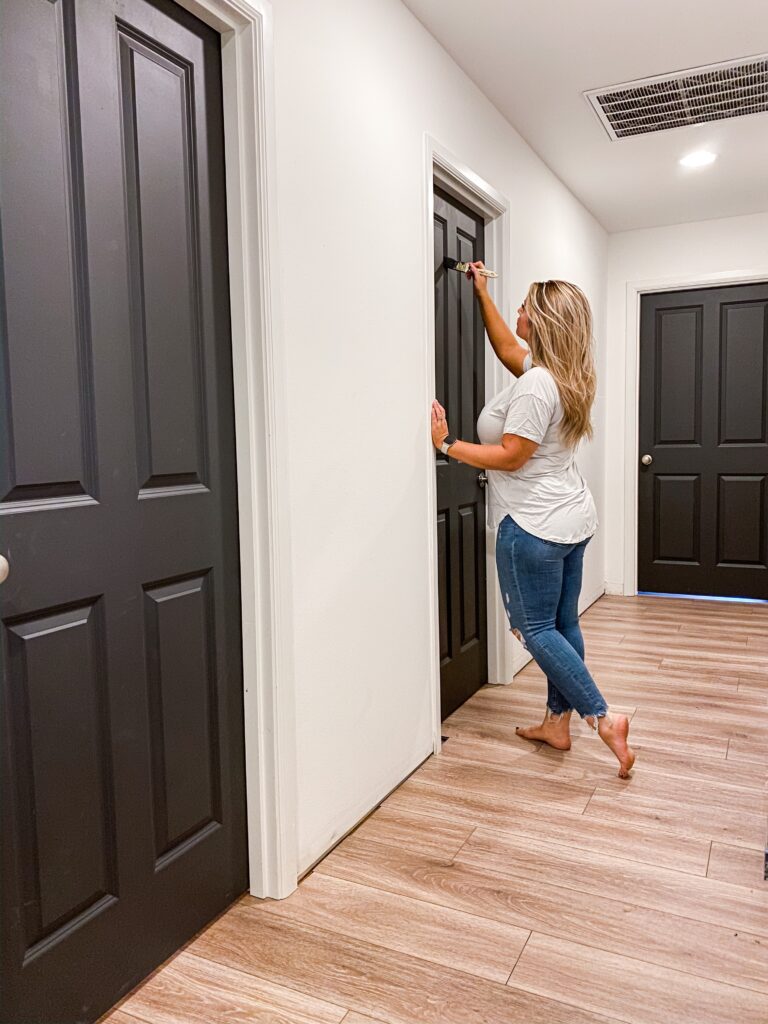 Have a question? Drop it in the comments section below!