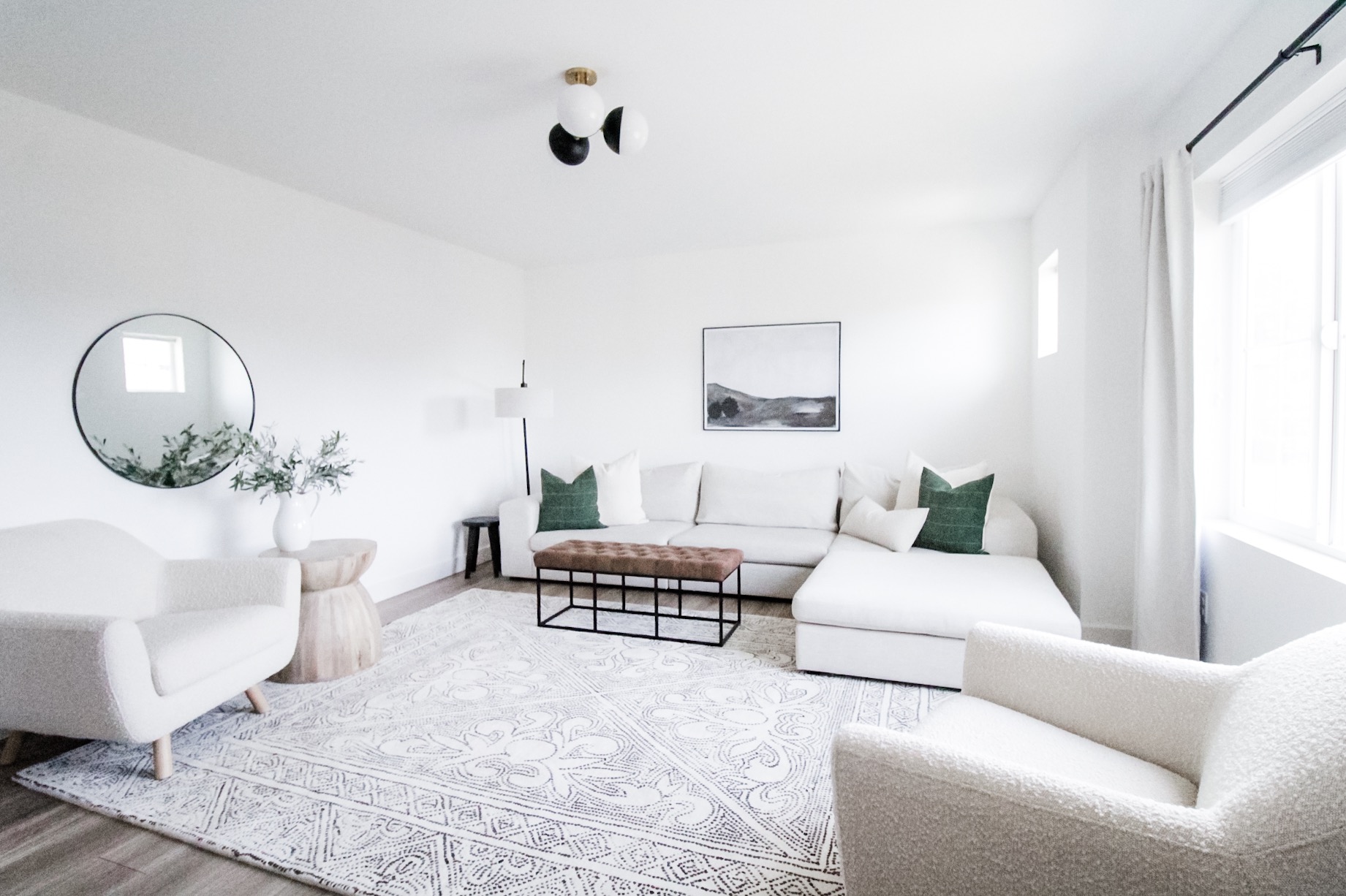 We recently renovated our bonus room, including putting down new laminate floors, and adding this super comfy sofa and set of chairs. Let's be real, the whole entire room is brand new! And the final piece was just added - this insanely gorgeous Mirabelle rug from Serena & Lily! It adds the perfect amount of texture to this space and I love how it looks vintage.
I think that rugs are a super important (yet often overlooked) element when designing a room. It's actually usually my starting point when I'm working on a space. I'm typically drawn to neutral rugs because well.. I love neutrals! But also they are a good foundation for adding pops of color. Like you see above, I added some pops of green using some pillows from my upcoming collection with Linen & Ivory (more on that soon!).
Here's what the space looked before we added the rug after the hardwoods and painting were done...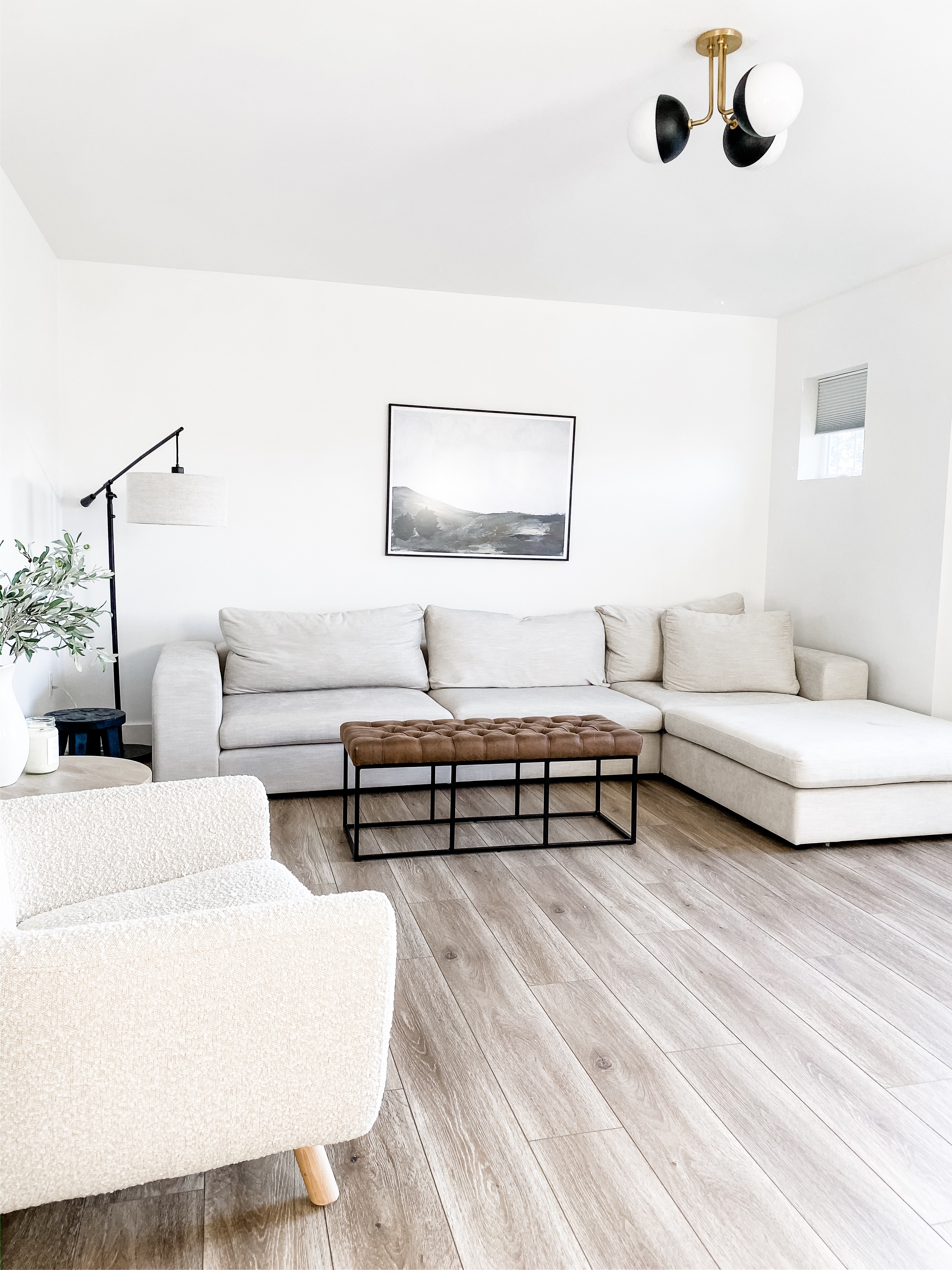 And here is what this same space looks like now...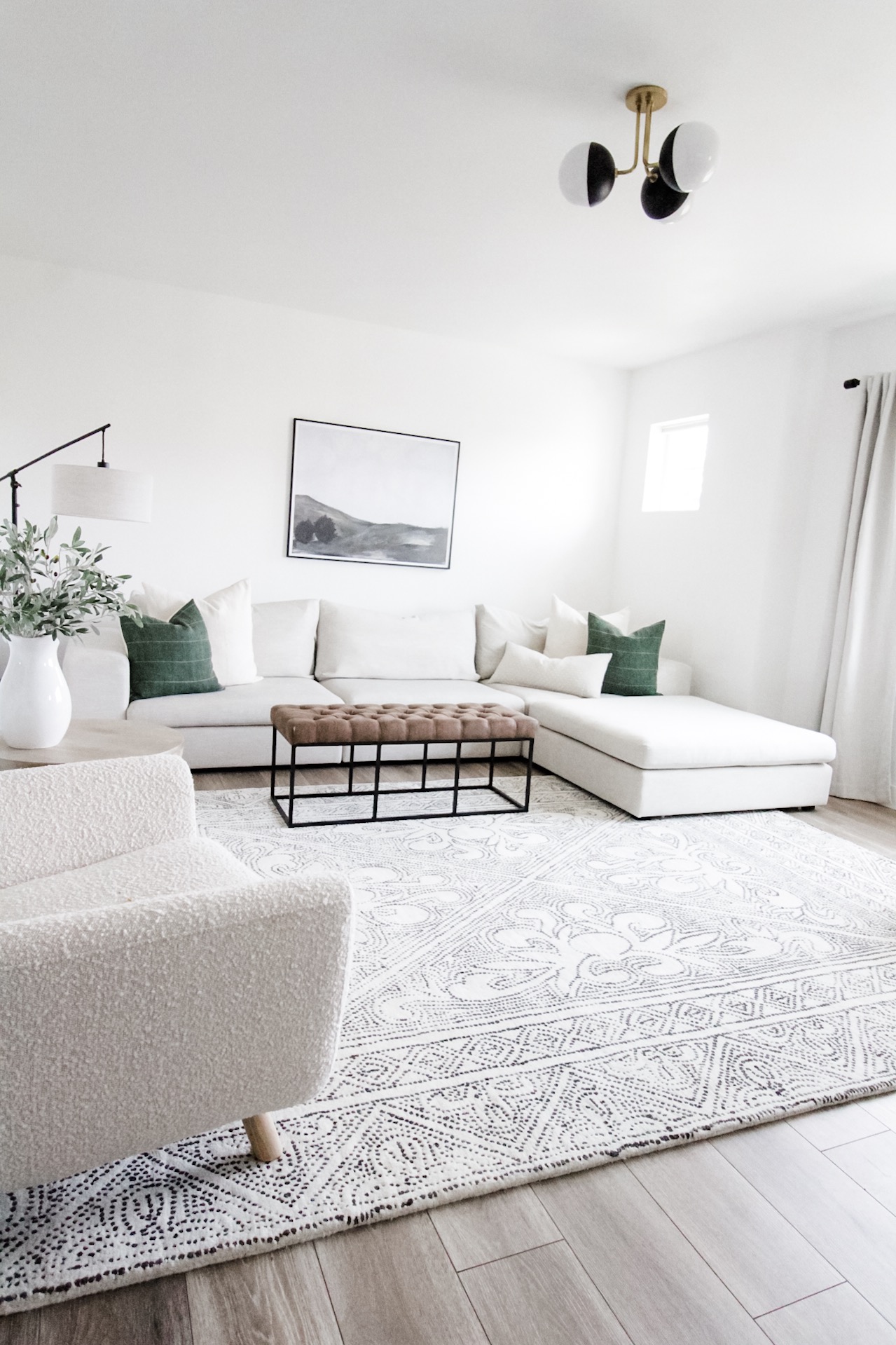 Doesn't this rug just make it look so much more cozy in here now?! It really ties the whole room together and feels so much more complete than it did before.
The Mirabelle rug is 100% New Zealand wool with a cotton backing and Oeko-Tex certified, so it's free from harmful chemicals. It's very soft under foot and while it provides a lot of cushioning, it doesn't have too much so that your furniture pulls on it. See the leg of the chair there? It sits perfectly on top of the rug without pulling! I am so impressed with the quality of this rug and I am very confident that it will last for many years to come.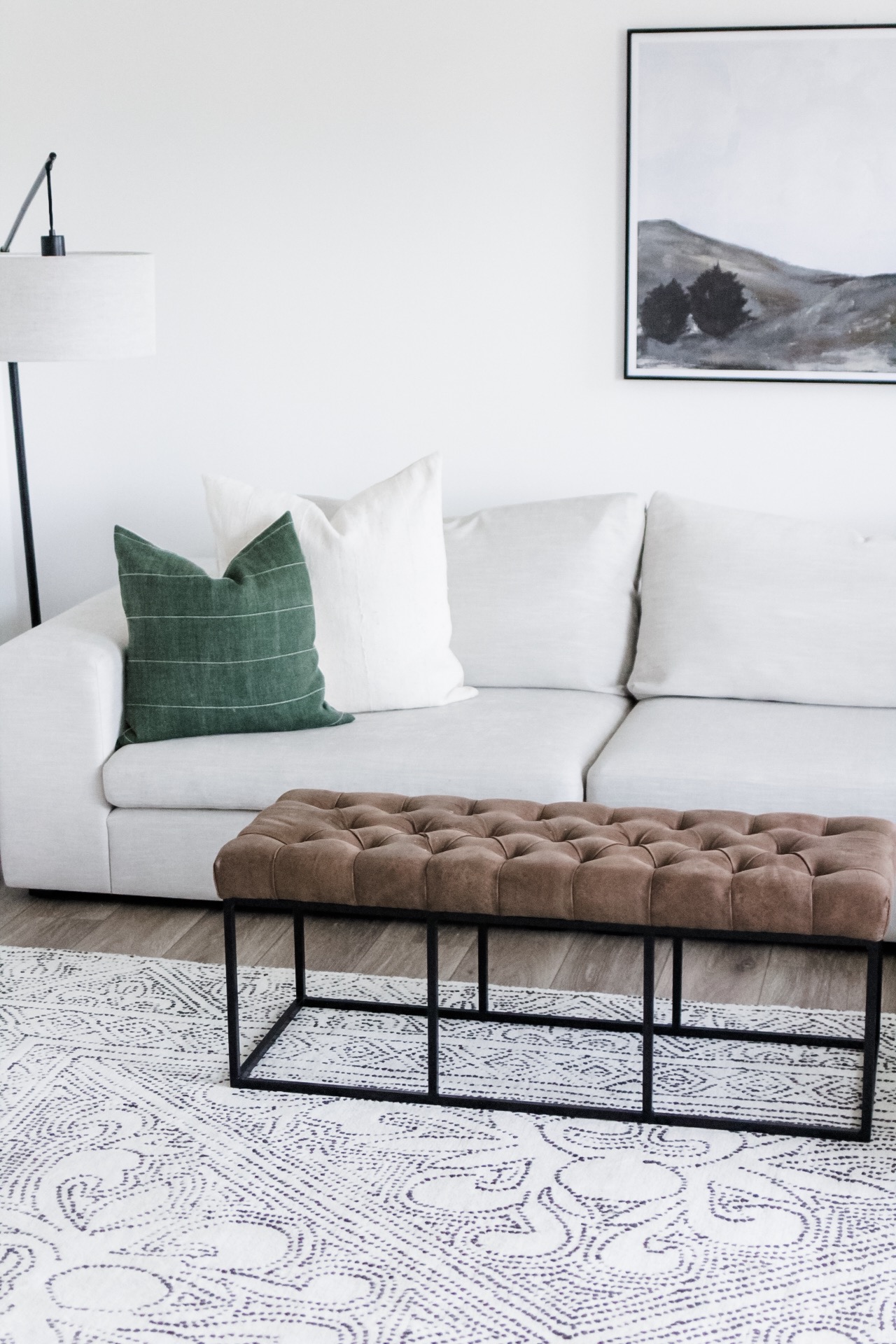 I have rounded up some of my favorite Serena & Lily rugs below and I know you guys will love these! Serena & Lily is one of my favorite brands to work with because they really are the best partner in design! They have something for everyone and you know that their pieces are going to last you for many years to come. The quality is just THAT good!
I hope that this post helped you to see how much a good quality rug can add an impact to your space. If you don't have hardwoods, don't worry! I love layering rugs on top of carpet because I feel like they really help to complete the space. They can add texture, color, or even just a soft cozy spot for your kiddos to play on.
Do you like to use rugs in your spaces? Have you ever put one on top of carpet before? I think I'll save that for another day but share your experiences in the comments below!