This post is sponsored by Lawn Doctor. All opinions are my own.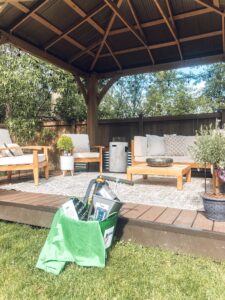 I have teamed up with Lawn Doctor today to share some great tips on how to keep your lawn nice and green this summer!
We love summer time and really try to take advantage of as much time outside as we can. And while playtime is super important to us and the kiddos, the grass tends to take a beating... kids and sun alike! So when the Lawn Doctor reached out and offered to send me this DIY Kit, I was game. Anything to help out my poor patch of grass.
Along with the kit they sent me they included some info on how to use them and I thought it would be nice to share that with you. However, if you don't have a green thumb.. you can always enlist their help and they can do the work for you!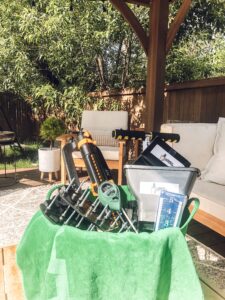 Tip #1 - Aerate
Break up your compacted soil with an aerator or aerator shoes (like these) to help allow water, air, and fertilizer to get to the roots.
Tip #2 - Fertalize
Spring is the most important time to do this so make sure you find a good one and get it down before it gets too hot!
Tip #3 - Water
Find a good sprinkler and water your lawn 3x a week in the morning time. Best hours are between 4am and 9am so set your timer!
I hope these easy tips help you out this summer. But if all else fails, enlist the help of the team over at Lawn Doctor!